Credentials

National Pest Management Association (NPMA)
A non-profit trade association, NPMA's mission is to support the pest management industry as protectors of food, health, property and the environment. NPMA membership includes more than 6,000 national and international pest management companies commonly known as Pest Management Professionals (PMPs). The association conducts public education and awareness activities, represents its members in legislative and regulatory initiatives, and provides technological training and reference tools to members on advances within the pest management industry.
---

Michigan Pest Management Association
The mission of the Michigan Pest Management Association is to promote, attain, and maintain a high standard of ethics in the pest control industry; to foster research and diffusion of knowledge of the industry and to promote education and training among its members; to promote safety in application of pesticides for the protection of the environment; to promote social welfare of its members; to foster, promote, maintain, and encourage the civic, social, and industrial welfare of the industry; to do charitable acts and to cooperate with existing governmental authorities for the good of the community and industry.
---

Greater Kalamazoo Association of Realtors
The Greater Kalamazoo Association of REALTORS® is a professional organization that serves all aspects of real estate in Kalamazoo, and portions of Allegan, Barry, and Van Buren counties.
---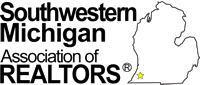 Southwestern Michigan Association of Realtors
The Southwestern Michigan Association of REALTORS®, Inc. is a professional trade association for real estate licensees and an ancillary service provider for the real estate industry.
---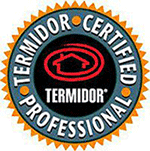 Termidor Certified Professional
A Termidor certified professional company is a pest control company that has completed the official Termidor training program, and has been certified by the manufacturer of Termidor, BASF Corporation, to use and apply Termidor® termiticide/insecticide. Only a Termidor certified company can treat your home with Termidor. Pest management professionals who use Termidor care about their important role in protecting health and property, and about using the very best products available for your home and family.
---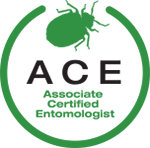 Associate Certified Entomologist
Associate Certified Entomologist (ACE) certification has been designed especially for professionals whose training in entomology has been achieved through continuing education, self study, and on-the-job experience.
---
Licensed · Bonded · Insured · Guaranteed
Pesticide Application Business License # 030011
All of our Technicians are Michigan State Certified